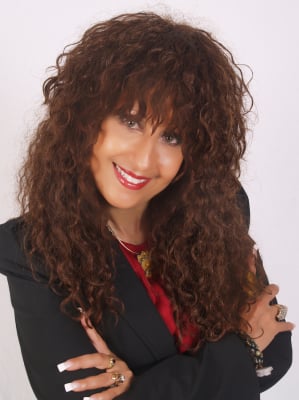 Alice Rich

Welcome to my website.   My name is Alice.   I first became a Certified Usui Reiki Ryoho Master Practitioner to heal myself, my family and my friends. The positive results that we experienced encouraged me to continue my spiritual mind, body studies and become a Certified Master Teacher in Usui Reiki Ryoho, Tibetan and Karuna Reiki®, a Hibiscus Moon Advanced Crystal Master, a Certified Master Teacher in Crystal Healing as well as a Certified  Integrated Energy Therapy®  (IET) Master Instructor, Shoden and Okuden Practitioner in Jikiden Reiki,  Certified Hypnotist, Certified Past Life Regression Specialist and Certified Angel Therapy Practitioner®, Certified Angel Card Reader, Tarot Card Reader, Past Life Healer, Certified Assertiveness Coach, Certified Fairyologist and Medium, Certified Archangel Life Coach by Charles Virtue. I am an Ordained Minister and joyfully perform weddings.

I was then guided to create the Alice Rich Reiki Center, LLC so that I can share these wonderful healing modalities with others. Practicing Reiki, Integrated Energy Therapy® (IET) , Hypnosis, Past Life Healing, Tarot Card Readings, Angel Therapy®, Crystal Healing, Archangel Life Coaching, Assertiveness Coaching and Fairyology as a practitioner and teaching Reiki, Crystal Healing and Integrated Energy Therapy® (IET) is indeed an honor for me.

My clients and students are such blessings to me, as they inspire and encourage me to learn and utilize many complementary modes of healing.

I have been a health and wellness professional for over thirty years. I owned and operated a successful health food store in New York City (Staten Island) for seven years. I also was a Wellness Consultant for about twenty years during which I gave lectures and counseled clients regarding maximizing their quality of life through behavior modification and nutrition. 

I have a Bachelors of Arts Degree in Business Administration and a Masters Degree in Public Administration. 

I am Certified in Traditional Usui Reiki, Integrated Energy Therapy® (IET), Hypnosis, Past Life Regression, Angel Therapy Practitioner®, Fairyology, Mediumship, Angel Card Reader, Assertiveness Coach, Crystal Healing, Hibiscus Moon Crystal Healing, Crystal Dragon College of Crystals and Reiki Healing, a Registered Reiki Practitioner and Teacher with the International Association of Reiki Professionals, an affiliate member of the International Center for Reiki Training Association, Registered with Charles Virtue's Angel Directory, a member of the International Natural Healers Association, World Metaphysical Association, Tarosophy Tarot Association and the National Guild of Hypnotists. 

Let me help you bring Traditional Usui Reiki, Crystal Healing, Hypnosis, Integrated Energy Therapy® (IET), Angel Therapy® and Fairyology Energy into your life.  It can change your life as it did ours!
​
​​